Reaping the benefits of being socially active
Engaging with friends and relatives, participating in social activities, feeling connected to others – these are all examples of social ties with positive health benefits. Studies even suggest that individuals with adequate social relationships have a 50% greater likelihood of survival compared to those with insufficient social ties – an effect comparable with quitting smoking!1 
We can see the positive effects that social connections have in communities of women with breast cancer too, as having larger social networks is associated with lower risks of recurrence and improved survival.2 However, this is not a direct link, as loneliness remains a risk factor and its impact depends on many variables. 
But fighting loneliness is not just about survival, it's about feeling understood and feeling a sense of belonging. It's about feeling alive. Fear of the other's gaze, isolation due to pain and fatigue, lack of meaningful talks, a large number of women with breast cancer struggle with the many faces of solitude.2 Therefore, how can you move on after the diagnosis and throughout your life? How can you engage in satisfying day-to-day activities and bond with people who make you feel proud of who you are? 
Start off by reaching out
Being diagnosed with breast cancer may leave you stunned, and you might feel lost or overwhelmed. But you don't have to go through this alone. Friends and family can help you, by providing emotional support or by standing by your side during medical appointments. Their insights may also be useful in helping you think through complex treatment options.3 
While the need for social interactions might be helpful, you might not feel comfortable sharing your condition with family members or discussing the details. You may also feel that their support isn't enough. This is where online social networks may become your best ally. Breast cancer communities and patient associations4,5 can help you get the emotional support you need from women who have experienced or are currently going through the same ordeals. Virtual does not mean superficial, and these social networks are judgment-free places where you can gain practical advice and make real friendships. 
There's also the possibility of developing a unique relationship with a mentor who will help you through your journey, and you can join a free "Breast Buddy" programme that matches newly diagnosed patients with those later in their breast cancer journey, all over the world.6-8 
If, however, you're someone who prefers not to rely on other people for emotional support, have you considered a therapy pet?9 Pets have shown great successes in diminishing feelings of isolations and creating comforting environments, thanks to their warm and naturally judgment-free character.10  
Engage in social activities and celebrate milestones
As time passes, you may get more comfortable with meeting new people and engaging in social activities. Of course, it is not about the number but about the quality of the relationships.  
Breast cancer community members gather for a variety of activities. Either virtual or in real life, these meetings can be the occasion to bond with people through experience sharing11 but also through activities unrelated to the disease, such as book, film, or craft clubs.12 Fancy a picnic in a park, an adapted physical activity session or a night at the theatre with people who understand what you're going through? The breast cancer community is there for you.13 You can have fun, you can cry, you can confide your biggest fears to complete strangers who may feel closer than your own family.  
And what about celebrating? After all, you are considered a cancer survivor starting from the day of the diagnosis and for the rest of your life.14 "Cancerversaries" are a way of celebrating life beyond cancer and some women choose to celebrate annually the day of the diagnosis or the surgery. Others like partying before and after completing a round of chemotherapy, while some choose to celebrate a little victory each day. There is no rule on how or when to celebrate, as long as it puts a smile on your face.15 
Once empowered, help others find their way
At a certain point, be it after a couple of weeks, months, or several years, you may feel strengthened by your experience and be ready to actively get involved in the breast cancer community. Loneliness might be nothing but a distant memory. You are a survivor with the ability to inspire others, so share your story, volunteer at events, or join a programme to improve the care others will receive in the future!16,17 
You can even go further. You've come a long way, so why not pay it forward by becoming a mentor yourself? Why not provide personal support to another woman and create with her a unique relationship by guiding her through treatment, surgery, and reconstruction? 
Being socially active while having breast cancer can be admittedly challenging and the needs, degree and type of social ties are very personal to each individual. But there are many ways of socializing and enjoying life, and yours are just awaiting you. 
The information provided on this website is not intended to replace professional advice. Please always consult a healthcare professional if you require healthcare advice.
Download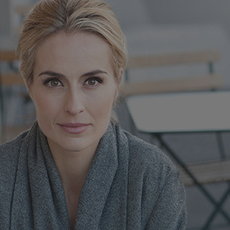 You might also be interested in...